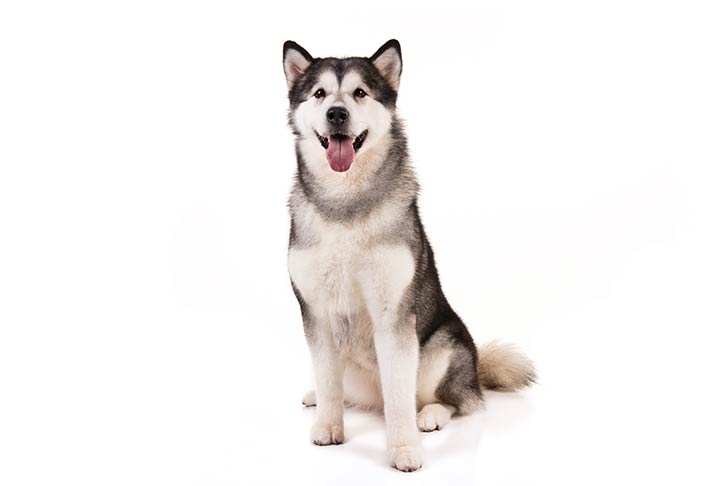 The Alaskan Malamute stands 23 to 25 inches at the shoulder and weighs 75 to 85 pounds. Everything about Mals suggests their origin as an arctic sled dog: The heavy bone, deep chest, powerful shoulders, and dense, weatherproof coat all scream, "I work hard for a living!" But their almond-shaped brown eyes have an affectionate sparkle, suggesting Mals enjoy snuggling with their humans when the workday is done. Mals are pack animals. And in your family "pack," the leader must be you. If a Mal doesn't respect you, he will wind up owning you instead of the other way around. Firm but loving training should begin in early puppyhood. That said, a well-behaved Mal is a joy to be with-playful, gentle, friendly, and great with kids.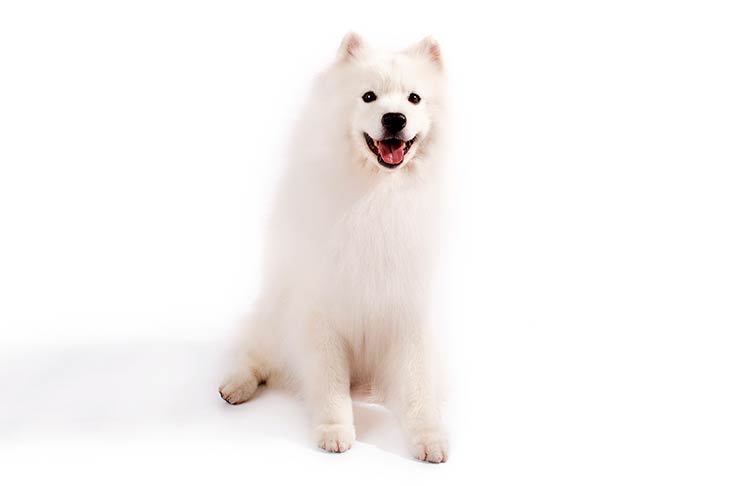 The American Eskimo comes in three sizes; standard, miniature, and toy-standing as tall as 19 inches at the shoulder or as short as 9 inches. Distinctive traits include a dense, sparkling white coat with a lion-like ruff around the chest and shoulders; a smiling face, with black nose, lips, and eye-rims that convey a keen, intelligent expression; and a plumed tail carried over the back. Some Eskies have markings with the delicious color name "biscuit cream." They move with a bold and agile gait.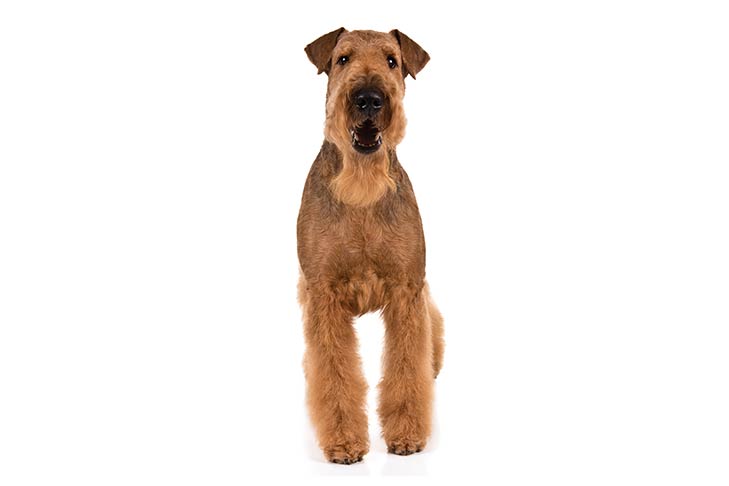 The Airedale Terrier is the largest of all terrier breeds. Males stand about 23 inches at the shoulder, females a little less. The dense, wiry coat is tan with black markings. Long, muscular legs give Airedales a regal lift in their bearing, and the long head-with its sporty beard and mustache, dark eyes, and neatly folded ears-conveys a keen intelligence. Airedales are the very picture of an alert and willing terrier-only bigger. And, like his smaller cousins in the terrier family, he can be bold, determined, and stubborn. Airedales are docile and patient with kids but won't back down when protecting hearth and home. Thanks to their famous do-it-all attitude, Airedales excel in all kinds of sports and family activities.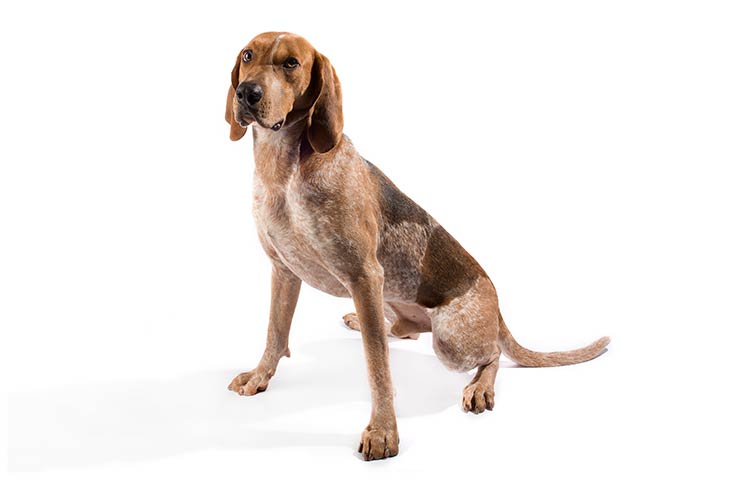 American English Coonhound is mellow when off duty but tenacious and stubborn in pursuit of their ring-tailed prey. Their work drive and energy, the patience it takes to train them for things other than coon hunting, and their loud, ringing bark can make the breed a bad fit as house pets for novice owners. Some passionate fans of American English Coonhounds feel that without a sporting outlet for this breed's houndy virtues, you're simply wasting a good dog.